About Us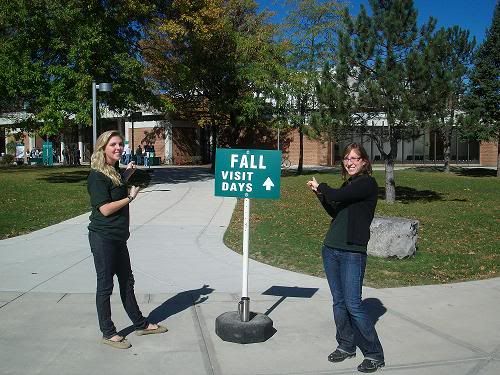 We're proud of our school and love volunteering! Our role is to welcome prospective students and their families whether online, during campus visits or even at off-campus events. We're here to help you learn more about Binghamton from a current student's perspective.
Social networking – We're active bloggers and we have a BearCats IM screen name that we talk to prospective students on.
Admission Visit Days -- We greet, answer questions and mingle with students and their families during Admission Visit Days
High-school visits – During breaks, we visit our old high schools to reconnect with current high school students by giving presentations about the school.
Letter writing campaigns – We write letters to prospective students across the globe in different languages to ensure Binghamton is accessible to international students
Alumni Networking – We help facilitate alumni events on and off campus.

So what's to gain from becoming a Student Ambassador?
Professional Development – Advance your professional career with invaluable experience as a Binghamton representative!
Networking Opportunities -- Get to know Undergraduate Admission Staff and Alumni! Oh, and as an added bonus, there's always the possibility of recommendations and references from Undergrad Admissions.
Meet new people – Get to know the Supervisors and other Ambassadors from places all around the world. Gain friendships that will last a lifetime!
Resume Builder
Public Speaking Experience
Free Binghamton Gear

– Polos, Frisbees, Bags, and more!

Becoming a Student Ambassador is an excellent resume builder! Current students gain valuable skills such as public speaking and how to use social networking technology. It's also just a fun way to meet friends of a lifetime!
Interested in getting involved? Email busap@binghamton.edu. Also, join our page on B-Involved
Also, support us on goodsearch! Use this site like any other search engine, but indicate that you'd like to goodsearch for
Binghamton University Student Ambassador Program (Binghamton, NY)!